CERTESS® DCX DLC Coating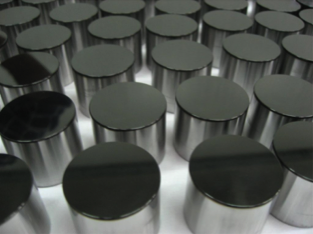 CERTESS DCX is a lubricious multilayer coating applied by a combination of PVD and PECVD (plasma-enhanced chemical vapor deposition), utilizing HEF's proprietary CAM technology. The under-layer of chromium-nitride is dense and composed of nano-scaled grains. The carbon-hydrogen based outer layer is amorphous, dense, and chemically inert. The layers are deposited with no significant effect on surface geometry or part dimensions.
CERTESS DCX films are tribological diamond-like coatings that contribute exceptional abrasive wear resistance to heavily loaded contacts, particularly under starved lubrication conditions, and mixed or boundary oil film regimes. Temperature resistance is up to 350°C. Deposited films are 2 to 4 μm, tailored to the application; hardness ranges from 2500 to 3200 HV and Young's modulus in the range of 190-200 GPa.