CERTESS® DCY DLC Coating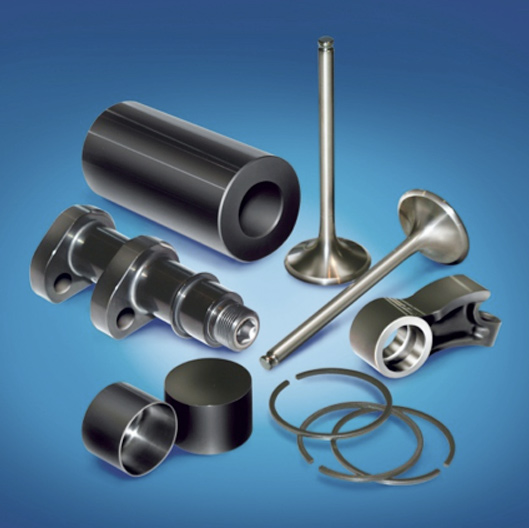 CERTESS DCY is a lubricious multilayer coating applied by a combination of PVD and PECVD (plasma-enhanced chemical vapor deposition), utilizing HEF's proprietary CAM technology. The under-layer of chromium-nitride is dense and composed of nano-scaled grains. The metal (tungsten) doped carbon-hydrogen based outer layer is amorphous, dense, and chemically inert. The layers are deposited with no significant effect on surface geometry or part dimensions.
Applications that benefit most significantly from CERTESS DCY coatings include mechanical components that encounter abrasive wear and high degrees of kinetic friction, such as bearings, pumps, gears, compressors, and heavily loaded contact points as found in automotive valve train and injection components. Temperature resistance is up to 350°C. Deposited films are 2 to 4 μm, tailored to the application; hardness ranges from 2500 to 3200 HV and Young's modulus in the range of 190-200 GPa.