CERTESS® DLC (Diamond-like Carbon) Coating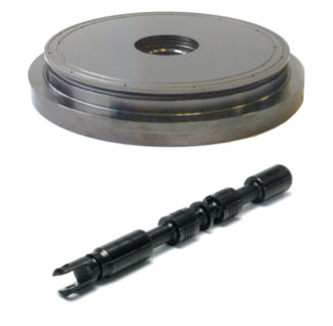 CERTESS DLCcoating is a structurally amorphous, low friction carbon-hydrogen based film. This plasma-enhanced Chemical Vapor Deposited (PECVD) diamond-like coating is exceptionally dense, and chemically inert. Deposited films are 1 to 3 μm, tailored to the application; hardness is between 2000 to 2500 HV.
CERTESS DLC coatings have excellent tribological properties. They are temperature resistant to 350°C, and highly resistant to adhesive and abrasive wear, so they're often specified for applications that involve extreme contact pressure in sliding or rolling contact.
CERTESS DLC is often used on shafts, bearings, and similar automotive applications. This coating is one of the new generation of self-lubricating coatings, which retard wear when components are starved for lubrication. It is lubricious at ambient atmosphere, and under vacuum conditions.
CERTESS DLC is also the PECVD coatings of choice for plastics processing (where quick, predictable mold release enhances both quality and productivity).